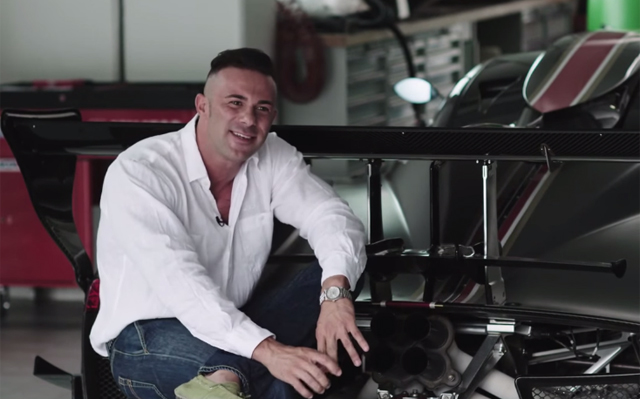 Davide Testi arguably has the best job in the world. As Pagani's chief test driver, he has driven the Zonda and Huayra models more than anyone on the planet and is understandably the envy of automotive enthusiasts like us.
[youtube]https://www.youtube.com/watch?v=TfgF-4Kckpg#t=253[/youtube]
The crew at Drive recently sat down with Testi to discuss his story with the famous Italian supercar manufacturer. In the video, Testi reveals how he initially started cleaning for Horacio Pagani before moving up to the carbon fibre composites area. Two years later, he was appointed as the firm's test driver and the rest is as they say, history!