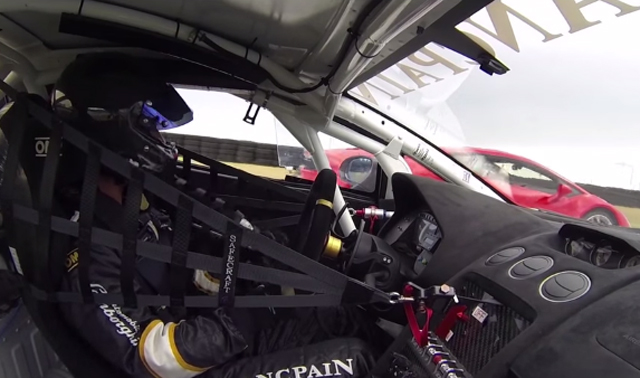 If you haven't heard the name Brett David, then you need to get up to speed. He is the current owner of Prestige Imports/Lamborghini Miami which just so happens to be the biggest Lamborghini dealership in the world. He is also a fully qualified Super Trofeo race car driver and has raced his gold chrome Lamborghini Gallardo Super Trofeo on multiple occasions.
[youtube]https://www.youtube.com/watch?v=CSEskKjkpts[/youtube]
David recently hit the Palm Beach International Raceway in his incredible Gallardo Super Trofeo race car and in order to spice things up a bit, was joined by a red Lamborghini Huracan. The resulting video is definitely worth a watch!