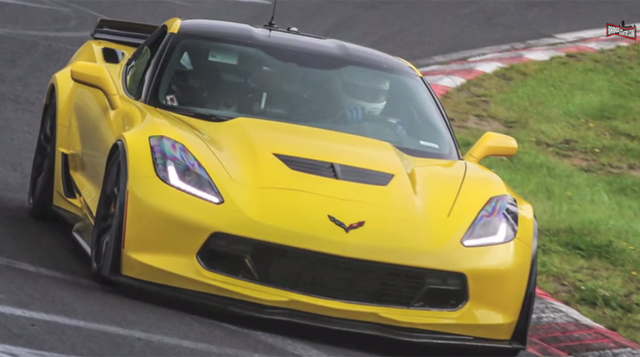 The brand new 2015 Chevrolet Corvette Z06 has just been filmed undergoing high-speed testing at the Nurburgring and not only does it sound extremely impressive on the German racetrack, but looks extremely fast as well!
[youtube]https://www.youtube.com/watch?v=qPP7eWYGT5s[/youtube]
Under the hood, the Corvette Z06's brand new 6.2-litre LT4 supercharged V8 engine delivers 650 hp and an equal 650 lb-ft of torque. Peak horsepower is reached at 6400 rpm while peak torque is found at 3600 rpm. Excitingly, 90 per cent of the total torque figure is available from just 2500 rpm through to 5400 rpm.