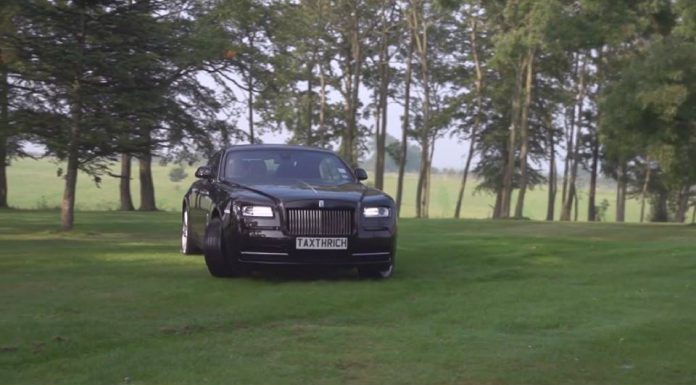 In the last couple of years, the crew at TaxTheRich have presented some truly unforgettable motoring videos. Some of the most notable include its Ferrari Enzo WRC clip as well as a Rolls-Royce Phantom going rallying. Now they're latest offroad video has been released with this one featuring the impressive Rolls-Royce Wraith.
[youtube]http://www.youtube.com/watch?v=Ap9eROAo82U[/youtube]
The clip sees the million dollar British luxury car drifting and sliding around an impressive private estate and showing how even on dirt, it can dance and drift smoothly and easily at impressive speeds!
GTspirit Review of Rolls-Royce Wraith

In case you didn't know, the Wraith is powered by a 6.6-litre twin-turbo V12, the same that can be found under the bonnet of the Ghost saloon on which it's based. But here it's been given a healthy boost up to 632 hp, making this the most powerful car Rolls-Royce has ever made. Torque – a staggering 800 Nm of it, to be precise – is available from a comically low 1500 rpm, and right through to 5500 rpm, giving the Wraith an astonishing ability to provide thumping performance in any gear, and at any speed.
For more on the Rolls-Royce Wraith, be sure to check out our review here!