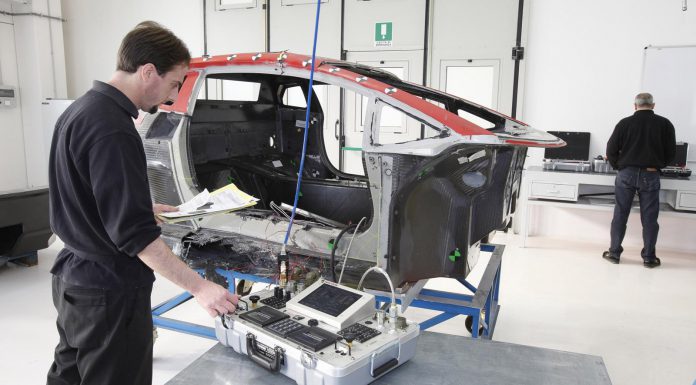 Carbon fibre is a wonderful material. Not only is it incredibly strong, but it is also very lightweight and consequently perfect for use in high-end cars. Unfortunately however, carbon fibre is expensive meaning damaged carbon fibre body panels can quite literally break the bank.
However, carbon fibre repair services are available and Lamborghini has just been confirmed as the first automaker to have its carbon fibre repairing certified by safety organisation TÜV. The certification was awarded to Lamborghini following a selection of audits looking at the repair procedures for Lamborghini.
Ultimately, Lamborghini is the only automaker to handle the entire carbon fibre process in-house. This includes everything from design, production and through to repair.
When discussing the news, Lamborghini chief executive Stephan Winkelmann said, "Quality is a fundamental value in our company philosophy and underlies our success. We are therefore proud to be the first automotive company on a global level to receive this certification, which marks a further milestone in achieving the complete satisfaction of each and every customer."
[Via Motor Authority]