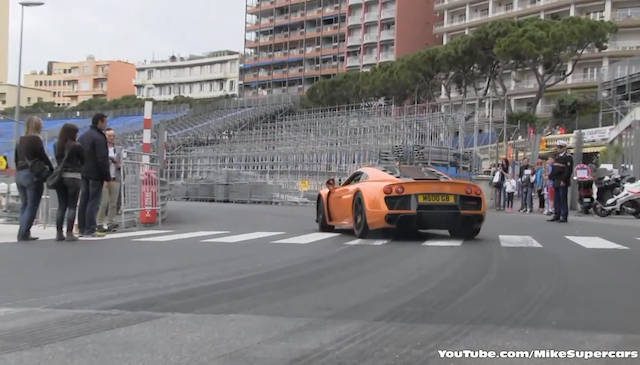 With a 4.4-litre twin-turbocharged V8 engine, no ABS, no track control, rear-wheel drive and a six-speed manual transmission as standard, the Noble M600 is one of the most driver focused cars on the market in any segment. At Top Marques in Monaco, a UK registered press car was seen on a number of occasions.
[youtube]http://youtu.be/ThPU3yT-OCg?list=UUo75p9XulKMYbx0c_RjDdmA[/youtube]
The driver was seen drifting and doing huge burnouts around the Principality much to the entertainment of the crowds of visitors and tourists! Enjoy the video!