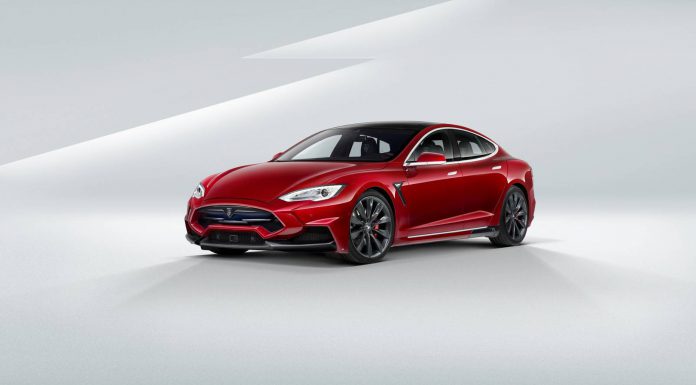 At Top Marques Monaco 2015, the veil has been lifted on the Larte Design Tesla Model S. The tuner has become one of just a handful to tweak the popular all-electric performance and luxury sedan with all of its focus directed towards the Model S's exterior.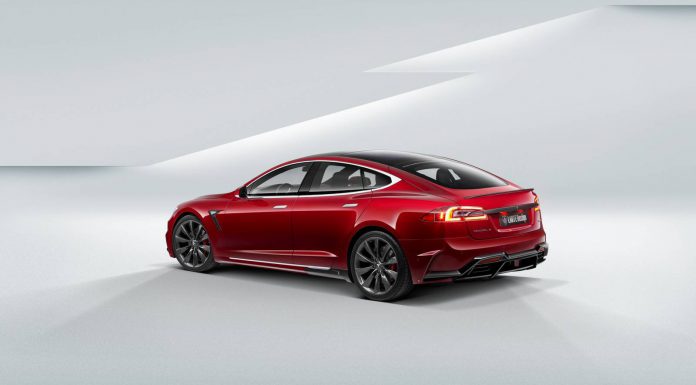 At the front, the Larte Design Tesla Model S features an aggressive fascia incorporating a newly designed grille and lower splitter. Larger forged wheels have also been fitted alongside extended and tapered side skirts.
The rear-end of the Larte Design Tesla Model S is then characterised by a subtle bootlid lip spoiler as well as an eye-catching diffuser and bumper package. The tuner claims that all of the aforementioned components are made from basalt fibre derived from natural lava rock and reportedly rivalling carbon fibre in its strength and lightness.