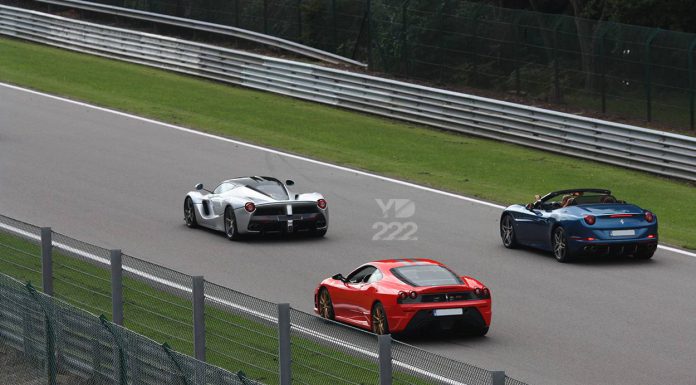 We love the sounds of Italian cars and not many sound better than Ferraris. During the week, Belgium's famous Spa Francorchamps circuit played host to a very special Ferrari Owner's Day. The event saw some of the greatest even Ferrari models ever produced in attendance with all hitting the incredible circuit which recently hosted the Belgian Grand Prix 2014 a couple of weeks ago.
Here we have two videos featuring a number of Ferraris including a handful of 458s and Speciales. The star of the show was arguably a Sliver LaFerrari!
[youtube]http://www.youtube.com/watch?v=ZnrKg-_vp94[/youtube]
Also in attendance were a number of 430 Scuderias and 16Ms and a stunning black Enzo! Turn up the volume to enjoy the sounds of the V8s and V12s!
[youtube]http://www.youtube.com/watch?v=FuVJ6HWYUs0[/youtube]