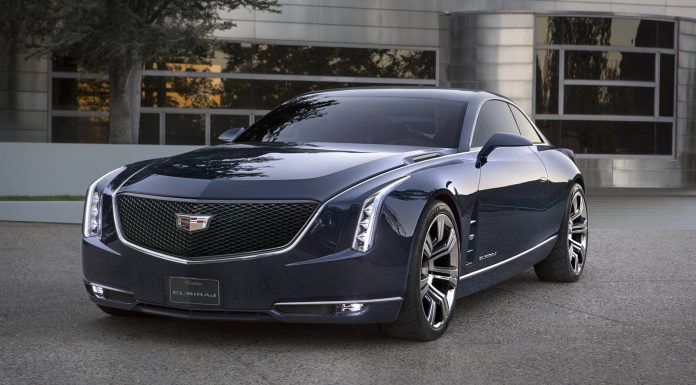 Cadillac recently confirmed that it will be revealing its Mercedes-Benz S-Class rival next year and that it'll be rear-wheel drive. Now it has emerged that the production car is likely to drop the LTS name which has acted as its codename.
Automotive News points out that as it stands, the name of Cadillac cars generally range from low in the alphabet to higher depending on their size. For example, the smallest car the company makes is the ATS while the larger CTS comes next and ultimately, the large XTS.
2014 Cadillac Elmiraj Concept

Because the Cadillac S-Class rival will be its range-topping model as well as the firm's largest car, the LTS name seems unlikely because L comes before X in the alphabet. Cadillac's own chief marketing officer Uwe Ellinghaus freely admitted last year that the company's nomenclature "is currently a weakness of the Cadillac brand".
Whatever the car is called, reports have indicated that it will be available in three different trim levels. These are expected to be the Premium, Luxury and Platinum. Additionally, there's a chance that a Vsport variant will be offered.
In the entry-level Cadillac 'LTS', the car will reportedly feature a rear seat configuration with two bucket seats and a modest middle seat. As for the next-in-range LTS, it should incorporate a fixed centre console with to control the heated and cooled seats and more. Finally, the Cadillac LTS Premium will really take the fight to the Mercedes-Benz S-Class with rear seats which recline and include a massage function.
Engine wise, a few powerplants are expected to be offered. These will include a new V8, a hybrid V6 as well as a twin-turbocharged V6.
While recently speaking with Autoblog, a Cadillac insider revealed that the new LTS will follow on from the most recent wave of Cadillac models and show that the American brand can compete with the very best from Europe. Beyond all the technologies that such a model will require, the Cadillac LTS will have to be fairly light if it has any hope of competing with the latest S-Class, the upcoming carbon-fibre 7-Series and Audi A8.
[Via Auto News]