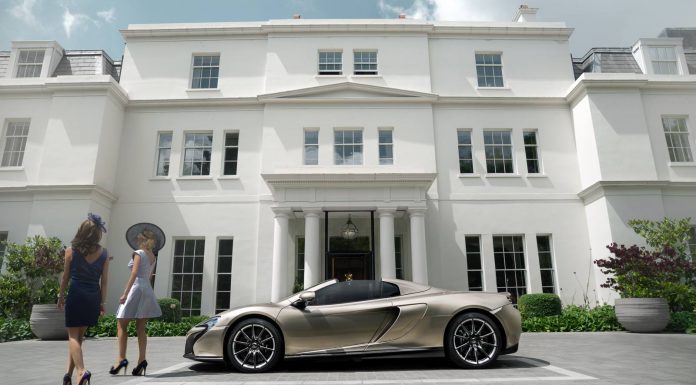 Following a weekend with the truly phenomenal McLaren 650S Spider by MSO, we have an incredible appreciation for its beauty, style and of course, its raw power. As a result, there's no better way to celebrate the car than be featuring it as our latest Photo Of The Day!
One of the nicest aspects of the 650S Spider by MSO is its special shade of silver with a gold hue dubbed Sarigan Quartz. It also features diamond cut wheels using a design borrowed from the 12C. However, the super lightweight wheels that have been refreshed with a gloss Palladium finish with unique diamond cut detailing to the inside of the spoke edges and with no paint on these wheels, they are examples of just remarkably precise engineering. The wheels are complimented by the addition of MSO developed lightweight titanium wheel bolts. Y1 MSO was complete and made its public debut at the famous Goodwood Festival of Speed 2014.
To read more about our experiences with the car, be sure to check out our lifestyle feature!