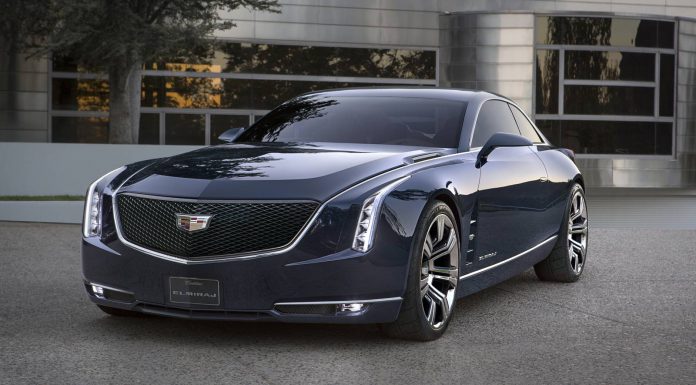 Cadillac has officially confirmed that its range-topping luxury sedan, pinned to be called the LTS, will arrive next year and be built at the company's Hamtramck factory in Detroit.
Designed to rival the latest Mercedes-Benz S-Class, production of the Cadillac LTS will start in the fourth quarter of next year.
Discussing the new model, Cadillac president Johan de Nysschen said, "The objective for this upcoming model is to lift the Cadillac range by entering the elite class of top-level luxury cars. Currently in development, this new rear-wheel drive-oriented sedan uses completely new, custom-designed materials on a unique vehicle architecture."
When the car does arrive, reports have indicated that it will be available in three different trim levels. These are expected to be the Premium, Luxury and Platinum. Additionally, there's a chance that a Vsport variant will be offered.
In the entry-level Cadillac LTS, the car will reportedly feature a rear seat configuration with two bucket seats and a modest middle seat. As for the next-in-range LTS, it should incorporate a fixed centre console with to control the heated and cooled seats and more. Finally, the Cadillac LTS Premium will really take the fight to the Mercedes-Benz S-Class with rear seats which recline and include a massage function.
As a result of the inclusion of such rear seats, there's a possibility that the Cadillac LTS will be available with two different wheelbase configurations.
Engine wise, a few powerplants are expected to be offered. These will include a new V8, a hybrid V6 as well as a twin-turbocharged V6.
While recently speaking with Autoblog, a Cadillac insider revealed that the new LTS will follow on from the most recent wave of Cadillac models and show that the American brand can compete with the very best from Europe. Beyond all the technologies that such a model will require, the Cadillac LTS will have to be fairly light if it has any hope of competing with the latest S-Class, the upcoming carbon-fibre 7-Series and Audi A8.
From a visual standpoint, it is suggested that the Cadillac LTS will take design inspiration from the Elmiraj Concept revealed at this time last year.
[Via Automobile Magazine]