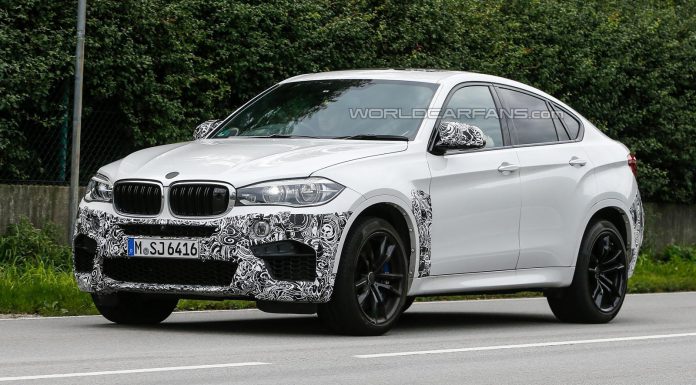 It is no secret that BMW has been testing the facelifted BMW X5 M and X6 M high-performance SUVs for quite some time. Now it has emerged that the two models could be debuting at the Los Angeles Motor Show 2014 in November.
The news has yet to be confirmed by BMW but organisers of the show have said that two world debuts from BMW will take place at the L.A. Auto Show.
From a visual perspective, both the new X5 M and X6 M will draw on their more subdued brethren for design inspiration. Compared to the outgoing X5 M and X6 M models, the new cars will feature revised bumpers as well as headlights and taillights. These new headlights are slightly more rectangular than the units previously used.
Both the new X6 M and X5 M will use the same 4.4-liter twin-turbo V8 engine of the outgoing cars. In current tune, that engine pumps out 547 hp at 6,000 rpm and 680 Nm of torque at 500 lb-ft of torque. However, we can expect to see some slight power gains for the latest models.
Thanks to the new platform underpinning the facelifted BMW X5 M and X6 M as well as aluminium and composite materials used for many of the body panels, they will weigh less than the outgoing models. Additionally, the current 6-speed automatic gearbox could be replaced with a dual-clutch 7-speed or even an 8-speed.
[Via World Car Fans]