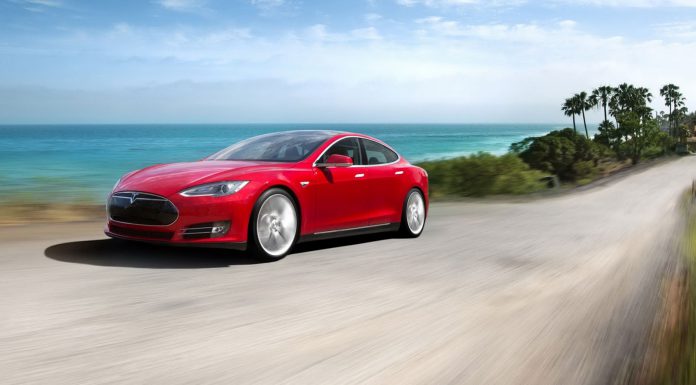 Tesla Motors CEO Elon Musk has revealed that fully autonomous Tesla models could arrive in the next five to six years with partially self-driving vehicles expected in three years.
While speaking with Nikkei, Musk said, "Full auto-pilot capability is going to happen, probably, in the five- or six-year time frame. The overall system and software will be programmed by Tesla, but we will certainly use sensors and subcomponents from many companies."
The billionaire executive also revealed that in the long term, all Tesla models will feature complete "auto-pilot" capabilities.
The upcoming entry-level Tesla Model 3, pinned to cost around $35,000, could debut semi-autonomous driving capabilities in its class.
The Tesla Model 3 is pencilled in for a debut in 2016 before sales open up for the car the following year. It is expected to ride on a brand new platform rather than the larger one underpinning the Model S and future Model X SUV.
[Via Nikkei]