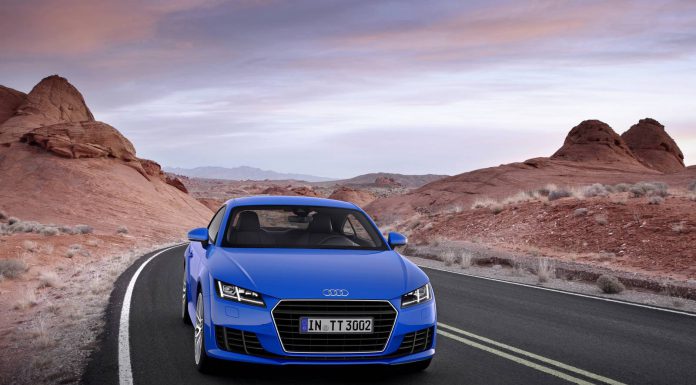 German pricing for the 2015 Audi TT has just been released. The entry-level 2.0-litre TDI Ultra powered 2015 TT starts at 35,000 euros which is the equivalent of about $45,348 in the U.S. By comparison, the base 2015 Audi TT starts at 29,770 pounds in the UK.
Initially, the 2.0-litre TDI Ultra will be joined by the 2.0-litre TFSI powered TT with the range-topping TTS not set to arrive until a later date.
Powering the range-topping car is the aforementioned 2.0-litre TFSI petrol engine. It delivers a total of 227 hp and 370 Nm of torque. It is available with front-wheel drive or all-wheel drive as well as a 6-speed manual gearbox or a 6-speed S-tronic dual clutch. The front-wheel drive variant hits 100 km/h in 6 seconds. As for the diesel powered 2015 Audi TT, it produces just 181 hp but achieves 63.7 mpg in the U.K.