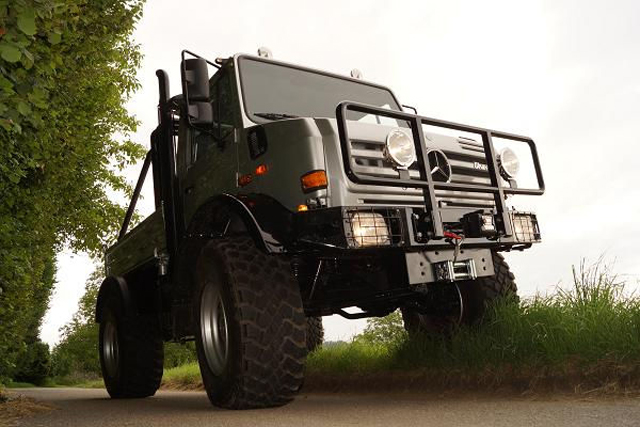 Arnold Schwarzenegger's custom 1977 Mercedes-Benz Unimog U1300 is currently up for sale in Germany for $275,000.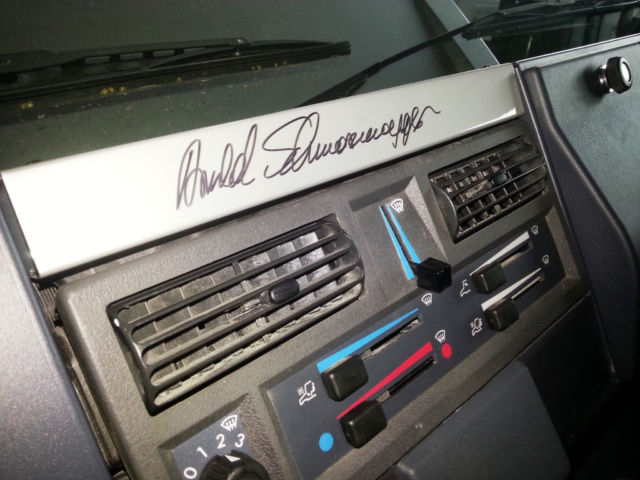 The famous actor and former Californian governor, has been spotted behind the wheel of the street-legal behemoth on a number of occasions and is one of just a number of outlandish vehicles he owns including a military tank.
It is believed that Schwarzenegger originally ordered the custom Unimog back in 2012 and paid $250,000 for it. To justify the extra $25k premium, he has signed the dashboard. Powered by a 6.4-litre turbodiesel engine delivering 320 hp, the brute is limited to just 100 km/h due in part to its obviously unaerodynamic design as well as its massive 7500 kg weight!
[Via Mobile]