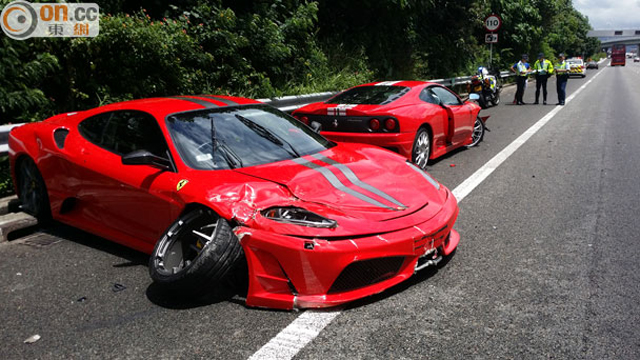 A Ferrari 430 Scuderia and 360 Challenge Stradale have unfortunately crashed in Hong Kong while driving on Kowloon Island on the way to Sunny Bay on a major freeway.
Initial reports suggest that the driver of the Ferrari 360 Challenge Stradale lost control of the rare Italian supercar and hit the 430 Scuderia sending them both into the Armco crash barriers.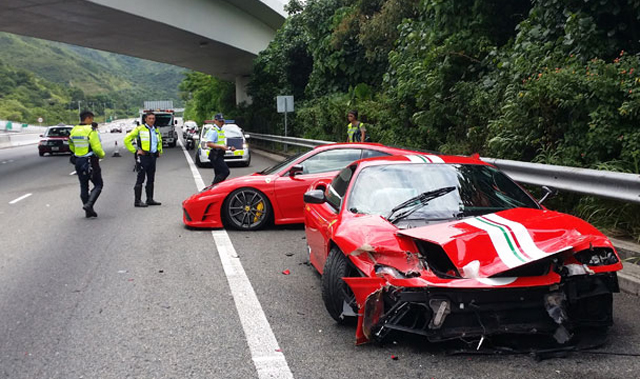 The crash inevitably happened at quite high speed with the front of the 360 CS severely damaged while the front right wheel of the 430 Scuderia has been almost completely torn from the car!