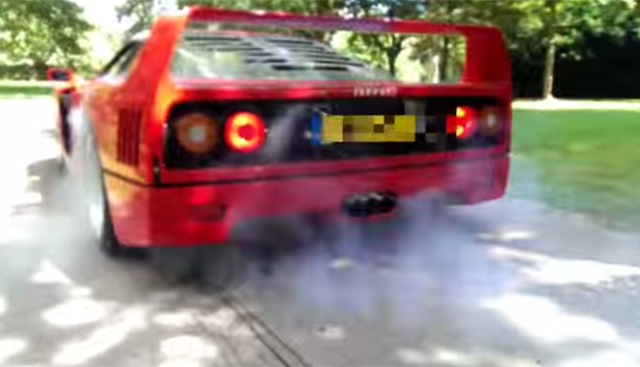 Still considered to this day as one of the greatest supercars ever made, the Ferrari F40 is an absolute icon within the automotive industry. Fitted with an absolutely brutal 2.9-litre screaming twin-turbocharged V8 engine, the F40 delivers 470 hp and thanks to it weighing a mere 1100 kg, is capable of some truly incredible speeds.
[youtube]https://www.youtube.com/watch?v=EuMIeikzkJ4[/youtube]
The following red F40 fitted with an aftermarket Tubi exhaust is reportedly owned by a 17-year-old in the U.K. While we'd love to see this F40 being driven through a stunning mountain pass, watching it do an impressive burnout is still enjoyable!