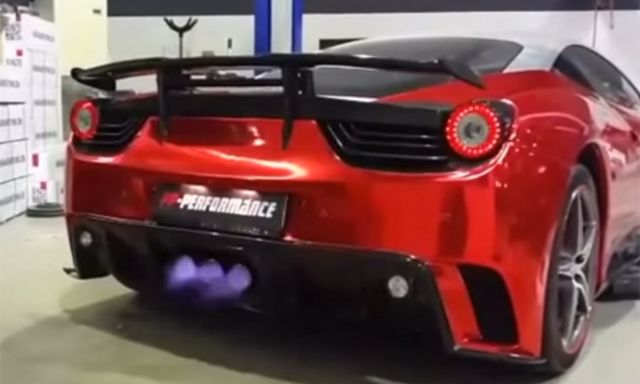 Whether or not you're a fan of the Ferrari 458 Italia based Mansory Siracusa, after watching the following video you'll have to admit that this example sounds absolutely phenomenal thanks to its aftermarket exhaust from Frequency Intelligent!
[youtube]https://www.youtube.com/watch?v=Mqw_mieU8es#t=25[/youtube]
The Frequency Intelligent exhaust system really makes the Ferrari 458 Italia sound louder and more ridiculous than any other aftermarket exhausts for the Italian supercar. It is constructed from lightweight titanium with this particular example coming courtesy of PP Performance in Abu Dhabi.