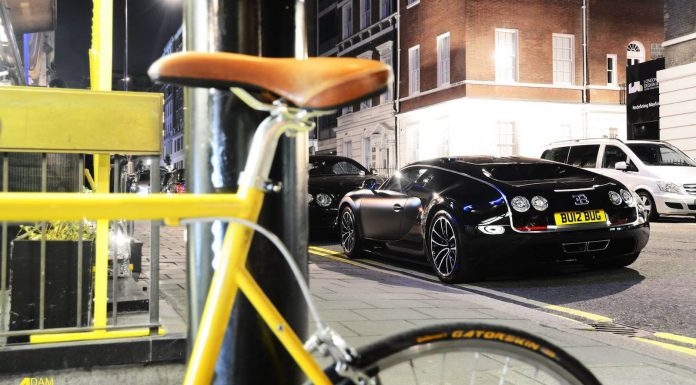 The Bugatti Veryon Super Sport officially remains the worlds fastest car. The hypercar shocked in the industry when it went faster than the standard Veyron.
The limited production W16 all-wheel-drive car is a rarity in even the wealthiest cities, however, one stunning matte and gloss black example is regularly seen in London's prestigious Mayfair area. Adam Canfield took this great image that features as todays Photo Of The Day!
The Super Sport is a stunning combination of pretty design and engineering greatness. Powering the Bugatti Veyron Super Sport is an 8.0-liter quad-turbo W16 engine lifted from the regular Bugatti Veyron (if there's such a thing). However, in Bugatti Veyron Super Sport guise, this spectacular powerplant now produces an insane 1200 hp and will consequently result in the Super Sport to sprint to 100 km/h in just 2.5 seconds and onto its record-setting top speed of 430 km/h.