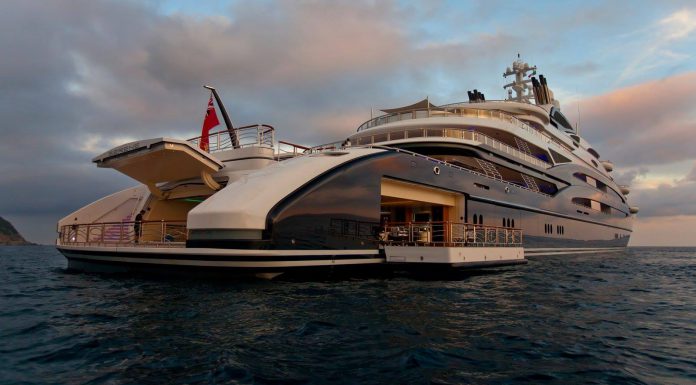 The following superyacht you're looking at, dubbed the Fincantieri Serene is believed to be one of the most technically advanced yachts ever constructed. Measuring 134 metres long, it is also one of the world's largest private yachts with construction starting in 2007 and finishing in August 2011.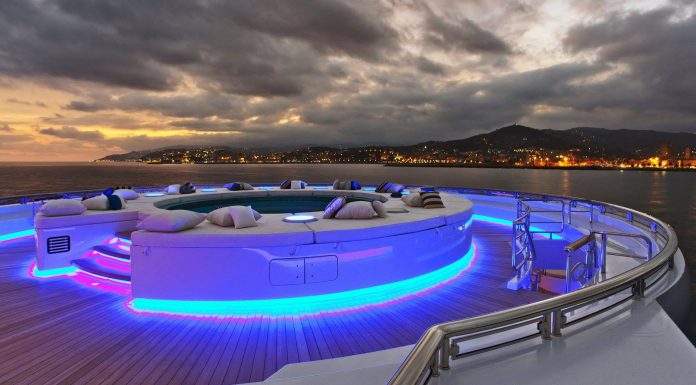 The Fincantieri Serene features an incredible seven levels and is the absolute epitome of luxury. It includes storage for a large submarine and a massive internal sea water swimming pool (!) which can be converted into an on the move dock. The Serene also includes two helicopter landing platforms.
As the images show, the seven decks are absolutely immense with modern styling underpinning the interior feel of the Fincantieri Serene. One of the most eye-catching features is a spa and outdoor seating area with bright coloured LEDs making it feel like a true party on the water.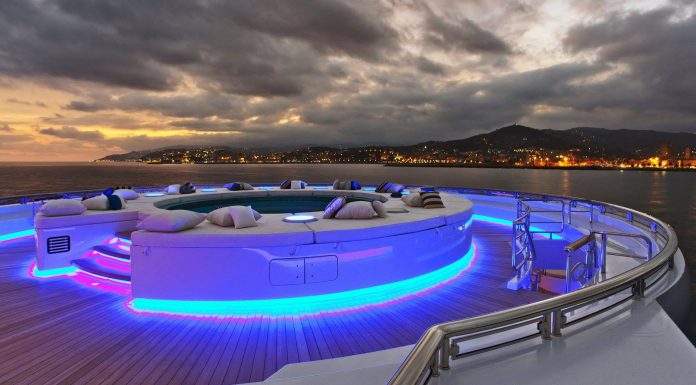 The Serene has a crew of 52 and can hold 24 guests. During summer this year, Bill Gates leased the yacht for an incredible $5 million per week.