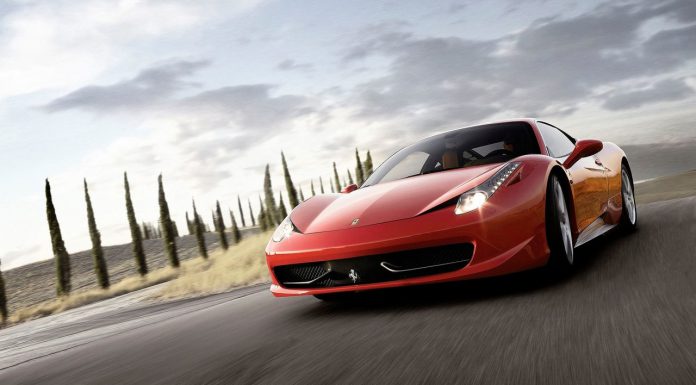 Ferrari is not only working on twin-turbocharging the updated 458 Italia in the form of the M458-T but according to Car Magazine, looking at bringing its forced induction tech into a small V6 unit after the next-generation 458 arrives in around 2019.
It is speculated that when the next-gen 458 Italia (not to be confused with the facelifted M458-T) arrives, it could be available with two different engines. The first would be a twin-turbo V8 with a slightly less powerful and more affordable twin-turbo sixer acting as the entry-level model.
It is pinned that this new V6 will displace 2.9-litres and despite its small size, should be capable of some tremendous power. As a matter of fact, Ferrari could quite comfortably squeeze out about 600 hp from the engine considering Audi can get 525 hp from its 2.5-litre turbocharged five-cylinder.
Alongside the future, entry-level Ferrari 458 Italia utilising a twin-turbo 2.9-litre V6, it could be further differentiated from the staple model through the inclusion of a shortened wheelbase with the overall length of the car possibly being reduced as well.
As a rather far-fetched idea, Car Magazine claims that Ferrari could revive a six-speed manual transmission for this entry-level 458 Italia but that understandably sounds like a long-shot. Nevertheless, a potent twin-turbo V6 combined with a low overall weight, the potential is certainly there for a great sports car!
As for the facelifted Ferrari 458 Italia possibly debuting at Paris, it will reportedly receive the 3.8-litre twin-turbocharged V8 used by the new Maserati Quattroporte and Ferrari California. In the 458, it is expected to produce 670 hp and is expected to lead the car's name to being changed to the Ferrari M458-T. Such power figures are 100 hp more than the current 458 Italia and more importantly, about 30 hp up on the McLaren 650S.
In the cabin, the Ferrari M458-T will also receive the same Harman-Kardon infotainment system as the California T.
[Via Car Magazine]