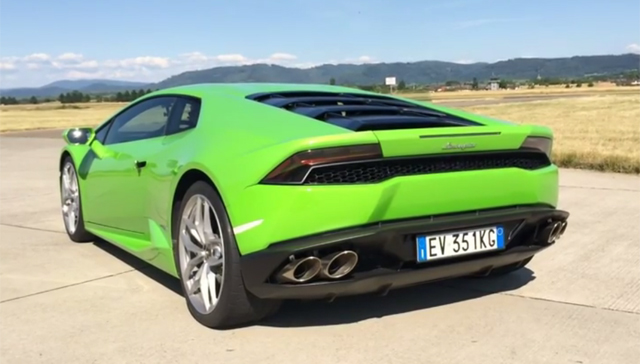 Just yesterday, we brought you the news that Car and Driver had managed to clock a 2.5 second 0-96 km/h time in the brand new Lamborghini Huracan. Now an awesome video showing the car reaching 340 km/h has been released and it once again shows that Lamborghini was a bit conservative when claiming the car had a top speed of 325 km/h.
[youtube]https://www.youtube.com/watch?v=-8nuXs3iWCw#t=16[/youtube]
Incredibly, the Huracan tested actually reached 300 km/h in around 20-21 seconds with a sub 3 second sprint to 100 km/h also recorded. These figures just play testament to how incredibly fast the Gallardo's replacement is!