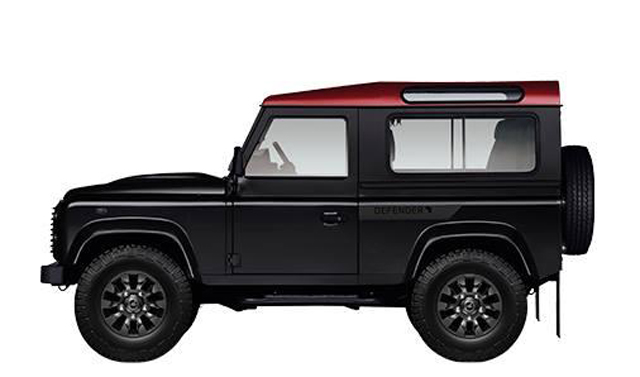 Land Rover has just introduced a special version of the rugged Defender dubbed the Africa Limited Edition. Because a new Land Rover Defender is on the cards, the following special edition could be one of the final iterations of the current generation.
Limited to just 50 units worldwide, the Land Rover Africa Limited Edition features a black paint job combined with a bright red roof which Land Rover says has been inspired by Africa presumably in reference to the large deserts of Africa.
Beyond the exterior finish, the Land Rover Africa Limited Edition also features black seat covers complete with red piping, black saw tooth alloy wheels and a unique Defender Africa decal.