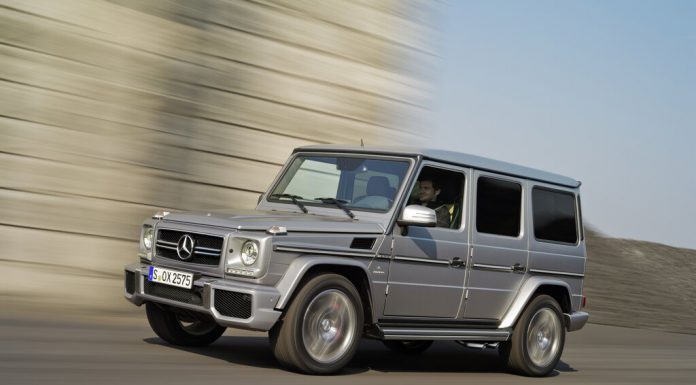 A new Mercedes-Benz G-Class is in the works and now new details about the car have emerged thanks to Car Magazine. The new G-Class will be the 463-series and replace the current 461-series and is likely to be the most dramatic makeover the G-Class has received in its 35 years of production.
To start things off, Mercedes-Benz will widen the G-Class by about 100 mm to 1860 mm. The extra width will inevitably improve the handling of the G-Class but compared to the 1980mm Range Rover, it will still be comparatively slim. Elsewhere, the roof line could quite possibly drop to suit the wider proportions while a host of new technologies will be featured.
For example, new LED adaptive headlights will be available as will revised front air intakes which can be selectively blocked off. Additionally, the company's Distronic Plus radar will be present behind the large Mercedes-Benz badge.
The range-topping Mercedes-Benz G65 AMG could lose its twin-turbocharged 6.0-litre V12 engine. Nevertheless, a new 3.0-litre straight six petrol engine is likely to be available alongside a 2.9-litre straight six diesel powertrain delivering 313 hp and 354 lb-ft of torque. Additionally, the marque's new 4.0-litre twin-turbocharged V8 set to debut in the Mercedes-AMG GT will be made available alongside the current twin-turbo 5.5-litre V8 engine.
One of the most important aspects of the new Mercedes-Benz G-Class will be weight saving. As a matter of fact, the car will be built around a brand new aluminium frame which alone is expected to save almost 400 kg! Further weight loss measures are expected including lighter body panels.
[Via Car Magazine]