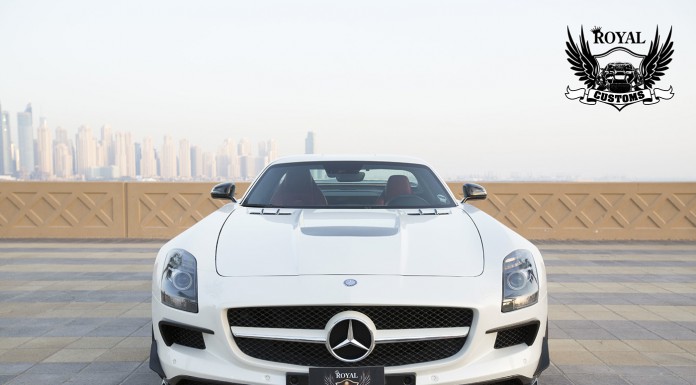 The Mercedes-Benz SLS AMG may be out of production but the SLS AMG Black Series will remain a really iconic car in the firm's supercar history. Despite Black Series cars having a reputation as being more difficult to drive than the car's they are based on, the SLS AMG Black is actually more behaved and better suited to track times than going sideways compared to the standard SLS.
One Arabian owner of a stunning white example wanted a little more and therefore headed to Royal Customs for some visual modifications and they obliged.
The car is now wearing a new carbon fibre rear wing, modified side skirts and splitter, canards, rear diffuser, carbon fibre wing mirror housings as well as a carbon fuel filler cap. Finally, the car received new black sports wheels and red brake calipers.