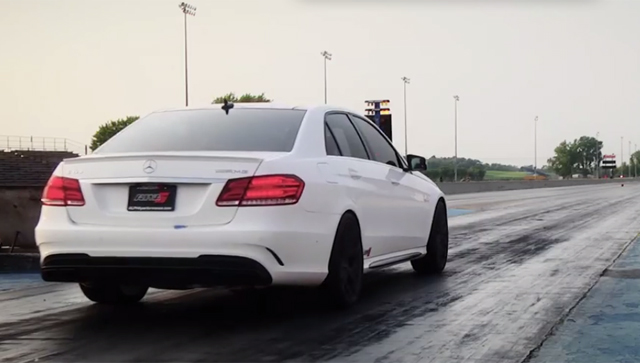 Creating a car which can run a 10 second quarter mile is a very impressive feat. Creating a car which can run multiple 10-second quarter mile runs one after the other is something else entirely. However, AMS Performance has done just that with their latest Alpha 7 tuned Mercedes-Benz E63 AMG 4Matic.
[youtube]https://www.youtube.com/watch?v=C8OVrYD2Bqg[/youtube]
The Alpha 7 package sees power rise from a standard of 598 hp and 576 lb-ft of torque up to 700 hp and an incredible 830 lb-ft of torque. To test out that power, the team headed to the drag strip where they record eleven consecutive 10-second passes with a best of 10.87 at 128.28 mph. Of the eleven runs, they were all within 0.99 seconds and 1.32 mph of each other!