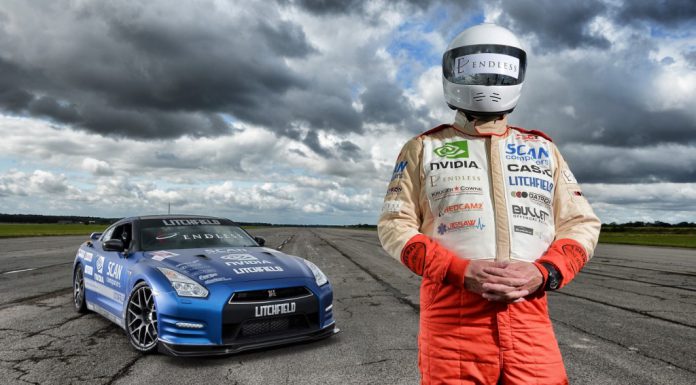 Mike Newman, the man that set a land speed record for a blind person in a Porsche 911 GT2 has beaten his record after achieving an average top speed of 200.9 mph during two runs.
The car selected for the run this time was far from a stock supercar and was instead a Nissan GT-R tuned by Litchfield and delivering 1000 hp. The record runs took place at the Elvington airfield in North Yorkshire.
During the runs, Newman was being guided by another Litchfield Nissan GT-R over radio to ensure that he remained straight and true down the rather bumpy runway.
[youtube]https://www.youtube.com/watch?v=O3Oq8AMdxvI#t=105[/youtube]
While speaking with the BBC after the run, Newman said, "I am feeling ecstatic. It still hasn't sunk in, really. I have been chasing this dream for 11 years."
Ian Litchfield, the founder of Litchfield, echoed Newman's excitement saying, "I'm just so pleased that we have been able to help Mike reach his lifetime goal of being the first blind man on the planet to exceed 200mph!"
[Via Motor Authority]