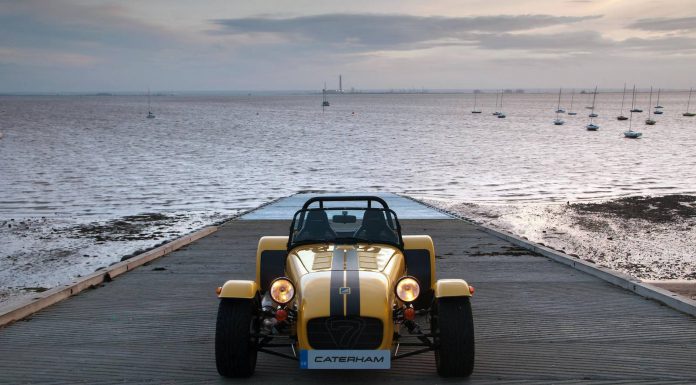 Caterham has just taken the wraps off two new sports cars based on its iconic Seven specifically for the U.S. market at the ongoing Monterey Car Week 2014. They are the Caterham Seven 480 and the Seven 360. Both variants are going on sale immediately and they have been created on the back of increased American interest in the small British sportscar manufacturer.
Both the Caterham Seven 480 and Seven 360 are powered by a small 2.0-litre Ford Duratec four-cylinder engine albeit in different states of tune. The faster 480 manages to hit 100 km/h in just 3.4 seconds thanks to its 237 hp and can reach a top speed of 225 km/h. By comparison, the Caterham Seven 360 delivers 180 hp and reaches 100 km/h in 4.9 seconds and a 210 km/h top speed.
While those top speed figures may not sound like much in today's world of lightened sports cars, don't forget that neither of the two new variants feature roofs or even proper doors. As a result, 200 km/h+ seems a lot faster in one of these than your average performance family sedan!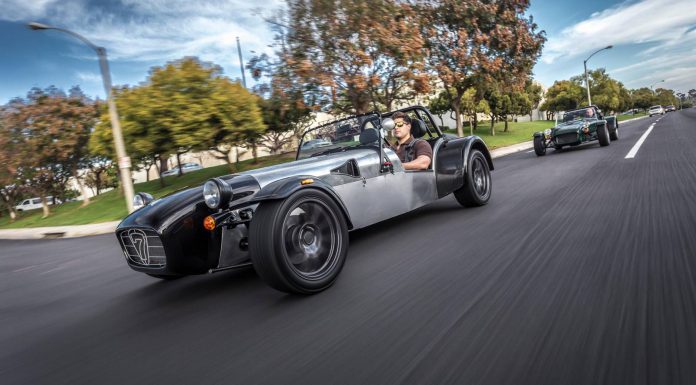 Both models are on sale through Caterham's official United States distributor, Superformance. Prices for the Seven 360 start at $44,900 while the Seven 480 will set buyers back at least $52,900.