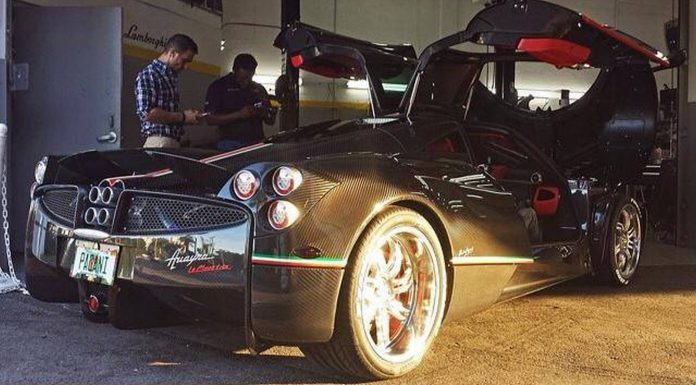 Kris Singh, also known as LamborghiniKS on Instagram and the owner of 1 of 3 Lamborghini Veneno models has received his special edition Pagani Huayra dubbed the Huayra La Monza Lisa. The Pagani Huayra La Monza Lisa is finished in bare carbon fibre and features an iconic Italian Tricolore racing stripe and is the first official special edition Huayra created. It is also the first to feature a special name.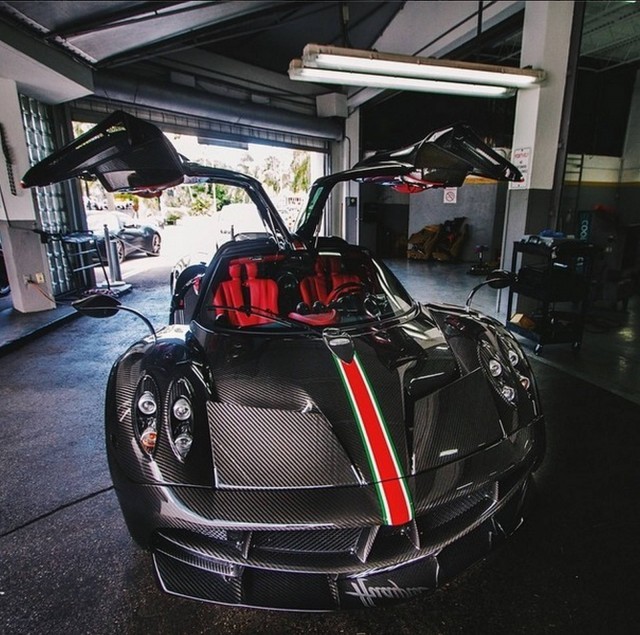 Prior to Kris Singh revealing the car in full, he teased his Instagram followers by uploading small snippets of the car. Other really cool features are the 'Pagani' numberplates as well as wheels straight from the Pagani Zonda R track car.
It is understood that Singh's Huayra remains mechanically identical to all other Huayra models. If that's the case, then the AMG 6.0-litre twin-turbocharged V12 engine delivers up a potent 730 hp and 740 lb-ft of torque.
Other cars in his collection include the aforementioned Veneno, a Lamborghini Aventador LP720-4 50th Anniversario Roadster painted in a custom shade of green dubbed Verde Singh. He also has a Huracan on order.