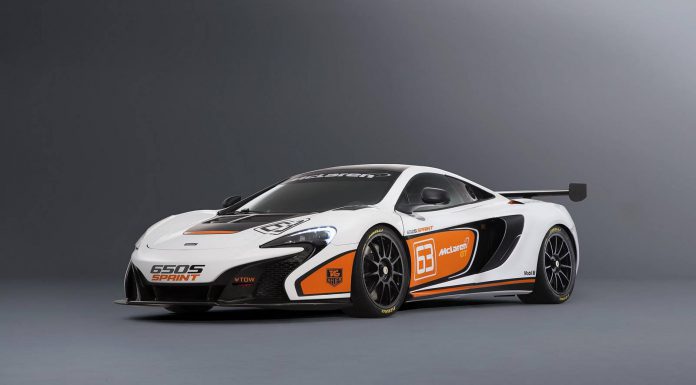 Prior to the Pebble Beach Concours d'Elegance kicking off this weekend, McLaren GT has taken the wraps off the new McLaren 650S Sprint. Designed to sit between the road-going 650S as well as the competition ready 650S GT3, the 650S Sprint follows a similar ethos to the 12C variant it replaces in providing McLaren customers the ultimate track-day toy.
Beneath the body, the McLaren 650S Sprint features the same 3.8-litre twin-turbocharged V8 engine as the road car. However, the Sprint features optimised air intakes to inevitably provide a boost in power. However, McLaren hasn't released outputs for the engine just yet. Nevertheless, the transmission mated to it has been recalibrated for better on-track driveability and engagement.
Aerodynamically speaking, the McLaren 650S Sprint delivers more downforce than the road car thanks to a more prominent front splitter as well as a large fixed carbon fibre spoiler (which are both optional) and a smooth rear diffuser. It also sits lower thanks to new suspension complete with revised spring rates while rolling on 19-inch centre-locking racing wheels complete with Pirelli slick or wet tyres.
Further enhancements to the 650S Sprint include an onboard air jacking system for quick tyre changes while braking power has been enhanced to enable harder and latter braking lap after lap on the track. The upgraded brakes are joined with the Brake Steer system of the road car with active aerodynamics also helping to slow the car down.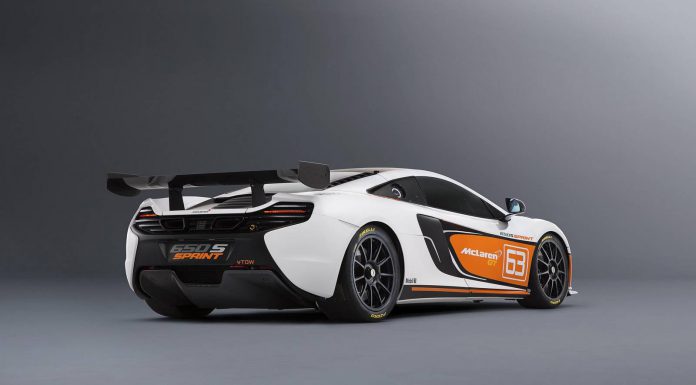 Inside, the McLaren 650S Sprint is completely track-focused and has consequently been stripped of any non-essentialists. An FIA-approved rollcage has also been installed alongside a carbon fibre HANS-approved racing seat with a full six-point harness. Additionally, a fire extinguisher comes standard.
The car is priced from 198,000 pounds and available from all official McLaren retailers worldwide or directly from McLaren GT.