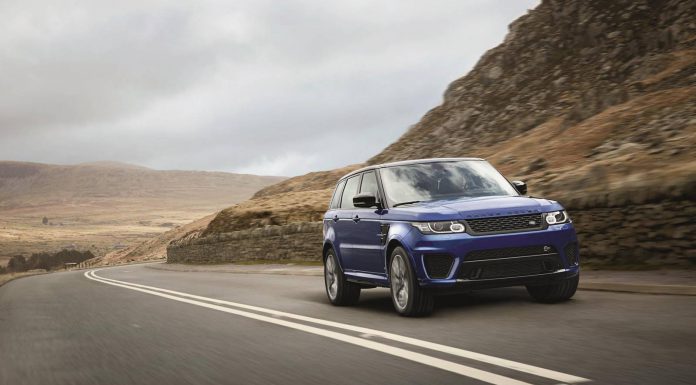 Just after the beastly 2015 Range Rover Sport SVR was revealed, the official video for the potent track-tuned off-roader has been released.
[youtube]http://www.youtube.com/watch?v=h2l-6mMDjhI[/youtube]
The Range Rover Sport SVR is the most powerful car Land Rover has ever created and recently set a new production SUV lap record at the famous Nurburgring. Orders for the Sport SVR will open up in October and development and production of the car is being led by the newly formed Jaguar Land Rover Special Operations Division. It rivals other high-performance SUVs like the Porsche Cayenne Turbo S, Mercedes-Benz ML63 AMG along with the BMW X5 M.
Beneath the body, the 2015 Range Rover Sport SVR features the firm's well documented supercharged 5.0-litre V8 engine. When fitted to the standard Range Rover Sport, this engine delivers 503 hp. However, in SVR specification that has been upped to 542 hp with torque also rising to 501 lb-ft. Consequently, the car hits 96 km/h (60 mph) in 4.5 seconds before topping out at an electronically limited 260 km/h top speed. Despite the extra performance offered by this engine, fuel efficiency and CO2 emissions haven't changed over the less powerful Range Rover Sport.
As you'd expect, power is sent to all four wheels via a revised eight-speed automatic transmission from ZF. It can be used in fully automatic mode or also operated through the paddle shifters or the gearstick itself. Further improving the on-road performance of the Range Rover Sport SVR is a recalibrated Dynamic Active Rear Locking Differential along with torque vectoring and the stability control being retuned. Furthermore, a new Active-Roll Control system is featured which is used instead of anti-roll bars.