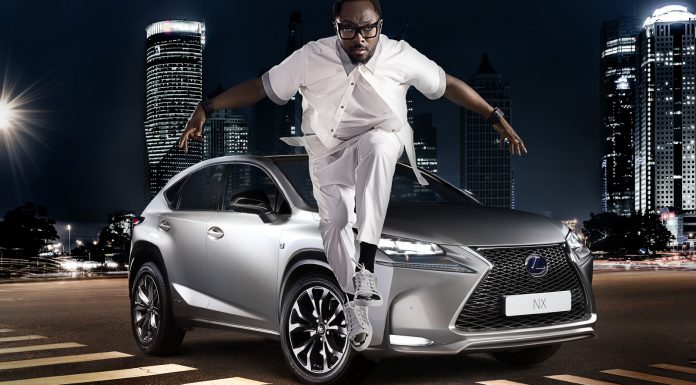 The Lexus NX SUV is certainly one of the most futuristic looking production cars now on the market. As a result, it comes as no surprise that will.i.am, a man very interested in cutting edge technology has been chosen to promote the new car.
[youtube]https://www.youtube.com/watch?v=D0u8wypM5rM[/youtube]
The campaign, dubbed Striking Angles, has so far seen the release of a video of will.i.am's 'Dreaming about the Future' song which features the Lexus NX. The star from The Black Eyed Peas will also be featured in a television commercial for the NX later this year.
While discussing this project with Lexus, will.i.am said, "Whatever I do I want it to be striking, I want to innovate and revolutionize and my partnership with Lexus on the Striking Angles campaign is no different. Inspired by a shared philosophy in design, we've been able to work together on a multi-faceted campaign that will challenge design conventions and fuel people's imaginations."