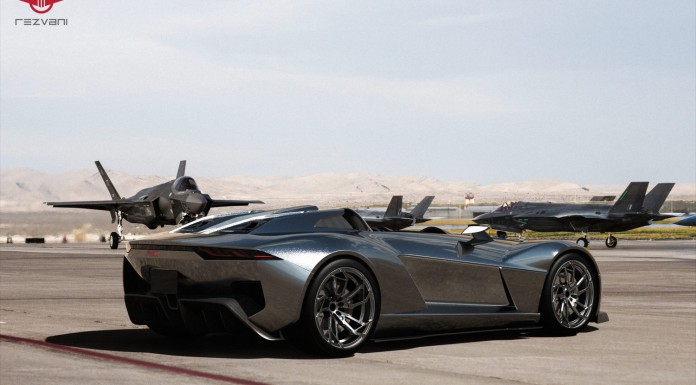 Rezvani, the company behind the extremely unique Beast supercar, has just released an intriguing video showcasing how an initial model was carefully created with an advanced five-axis CNC machine.
[youtube]https://www.youtube.com/watch?v=Qc2iLl2UO5A[/youtube]
Made from foam, the model will be out through a host of aerodynamic tests to ensure it is just as streamlined as the original concept car imagined. Once this happens, the foam model will act as a base for the carbon fibre bodywork with each piece of carbon fibre being carefully crafted over the foam and then moulded to those measurements.
Once the overall carbon fibre body work is completed, Rezvani will turn its attention to the headlights and taillights, wheels and tyres as well as all other final details needed to create the production car.
Based on the Ariel Atom, the Rezvani Beast is basically a coachbuilt variant of the Atom but with a complete body and designed by Samir Sadikov, previously a finalist of the Ferrari World Design Contest. From a visual standpoint, the car looks quite exceptional with wheels clearly inspired by the twisting design from the Lamborghini Egoista and now mimicked by many aftermarket wheel manufacturers.
Two different variants of the Rezvani Beast will be produced. The first is dubbed the Beast 300 and it features a 2.0-liter turbocharged four-cylinder engine delivering 315 hp and consequently, it can hit 96 km/h (60 mph) in a mere 2.9 seconds thanks to the mere kerb weight of 666 kg (perhaps this is why it's called the Beast!). The second, and more potent variant, is dubbed the Rezvani Beast 500. It features a 2.4-liter supercharged mid-mounted engine delivering 500 hp and should hit 96 km/h in 2.7 seconds.