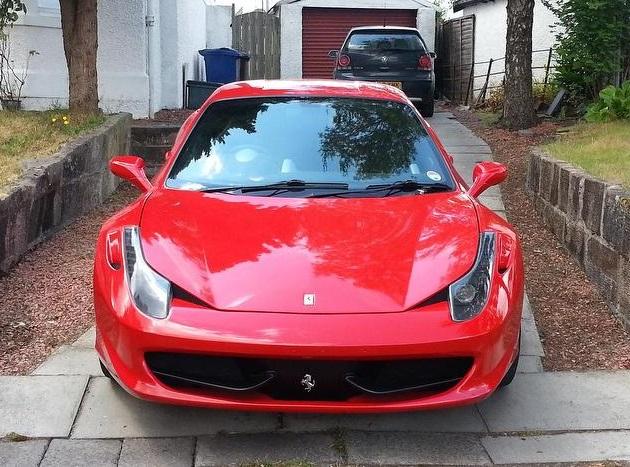 For the most part, replica supercars are immediately recognisable from the real thing. Due to the fact that they are generally based on small sports cars, getting the proportions and overall shape of the real thing is almost impossible. However, the following Ferrari 458 Italia has to be the most accurate replica we have seen for quite some time.
Believed to be based on a Ford Cougar, this 458 Italia is currently up for sale in the United Kingdom. The original 2.5-litre V6 engine has covered 82,076 km since being produced in 2000 but to the average onlooker, this replica is the real thing.
Looking at the rear for example, we can quite clearly see that the shape of the car isn't quite correct with it needing to be a bit wider and lower. Nevertheless, it is a valiant effort. Elsewhere, Ferrari replica wheels have been fitted as have carbon ceramic brakes with Ferrari calipers. Considering the price of brakes like these however, you can be assured they too are replicas.
The interior has also been tweaked to resemble the Ferrari 458 Italia with a similar multifunction steering wheel. Unlike the genuine car, this replica actually features a manual transmission which is definitely a tick in its favour.
What's more, a fake engine from the 4.5-litre V8 can be found in the rear!
[Via Auto Trader]