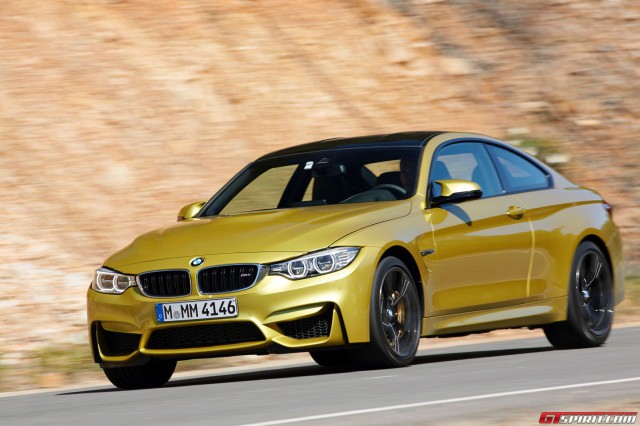 Higher performance variants of the BMW M3 certainly aren't knew. In more recent times, both the epic BMW M3 CSL as well as the E92 M3 GTS Coupe have been introduced and each have their own unique driving characteristics. Now a report has emerged that a higher-spec model of the new M4 is on the cards and likely to wear the GTS badge.
One of the fundamental aspects differentiating the M4 GTS from the regular M4 will be the reduced weight. Some obvious weight saving measures could include removing the rear seats and installing lighter carbon fibre bucket seats at the rear. Elsewhere, BMW could further reduce the centre of gravity of the car and its overall weight by using carbon fibre not just for the roof, but also for the bonnet and boot lid.
Of course, no hardcore BMW M4 would be complete without some engine enhancements. These are likely to consist of tweaked turbochargers or simple ECU upgrades to lift power from the current 425 hp up to around 450 hp as well as 442 lb-ft of torque. In case you didn't know, the latest M3 and M4 cars feature identical 3.0-litre twin-turbocharged six-cylinder engines.
Beyond these upgrades, it is expected that the limited slip differential will be modified with the transmission, suspension and braking systems also set to be improved for on-track performance.
[Via Auto Evolution]