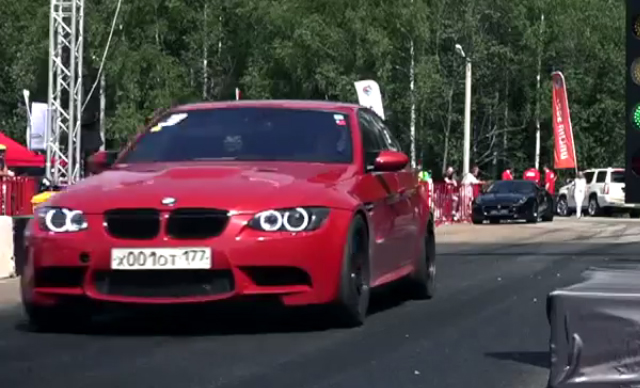 Heavily modified sedans are absolutely epic. Take the following BMW M3 E90 for example. With an incredible 820 hp under the bonnet, this M3 is almost exactly twice as powerful as the 'regular' 414 hp M3 which left BMW's production facility.
[youtube]https://www.youtube.com/watch?v=meAQsWgr5bk[/youtube]
The car is dubbed the Filin Edition and while it isn't known who carried out the modifications, they are enough to propel the car down the quarter mile in just 11.02 seconds with 1000 metres being covered in a mere 19.65 seconds at a top speed of 277.9 km/h!