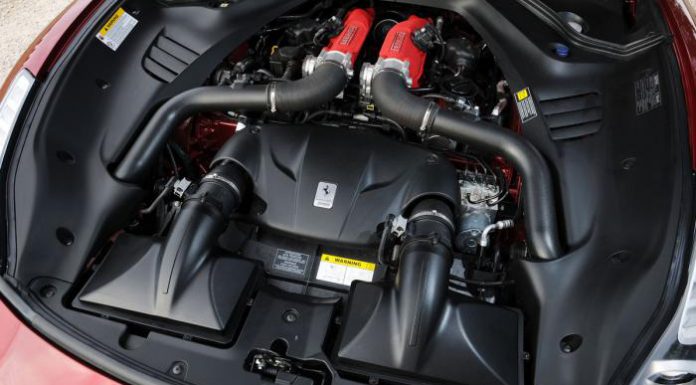 According to the latest speculation, Ferrari is planning on creating a supercharged engine topped off with an electric turbocharger.
The news comes courtesy of 4WheelsNews from sources close to Ferrari which suggest that Ferrari will aim to eliminate lag from a possible supercharged engine with the addition of an electric turbo. It does seem rather strange that Ferrari would create a supercharged engine rather than utilise an e-turbo for the company's new range of twin-turbocharged V8 powered cars currently consisting of the California T and soon to be upgraded Ferrari 458 Italia.
Nevertheless, it is believed that the addition of a supercharger with an electric turbocharger could provide the perfect middle ground between power, performance, fuel economy and helping the company lower its CO2 footprint. It is hoped that carbon emissions from Ferrari will drop by 3 per cent each year.
If a supercharged Ferrari does in fact come to fruition, it remains a bit of a head scratcher which model it would be used with. After all, the company's next-generation FF and F12 Berlinetta will retain their V12 engines into the future, with the only other V8 powered Ferrari being the 458 Italia beyond the new California. What's more, the new 458 Italia will most likely use the same 3.8-litre twin-turbo as the California T. As a result, we're taking these reports with a grain of salt.
[Via 4WheelsNews]