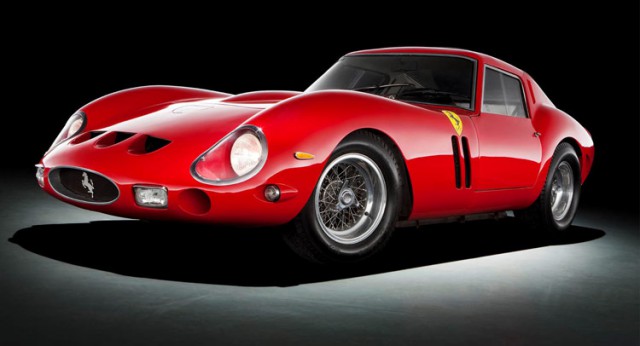 No cars in the world are as desirable as the Ferrari 250 GTO. The car, in all its variations, quite frequently sell for well over $10 million dollars. As a matter of fact, a 250 GTO sold for a record $52 million late last year during a private transaction and believed to have been purchased in the United States. Now, a listing for a Ferrari 250 GTO has emerged in Germany with an asking price of 47,600,000 euros which is the equivalent in the U.S. being about $63.93 million!
It admittedly seems a bit strange that a listing price so high has been made public but either way, if this 250 GTO is sold for its asking price, it will become the world's most expensive car ever sold. This particular example is one of just 39 examples ever created and is one of the very first created.
The car features a 4.0-litre V12 engine delivering 300 hp. Incredibly, the car cost just $18,500 back in 1962 to 1964 (the equivalent of $145,733 adjusted for inflation today). Additionally, the first 250 GTOs began to sell for over $1 million in 1986 and since then it has grown in value by almost 50 times. That's almost $2 million a year!
If this particular Ferrari 250 GTO does sell privately, it might take some time for news about the sale to emerge. In the meantime, we can look forward to another Ferrari 250 GTO heading to auction with no reserve at the Quail Lodge auctions in August 15.
[Via Carscoops]