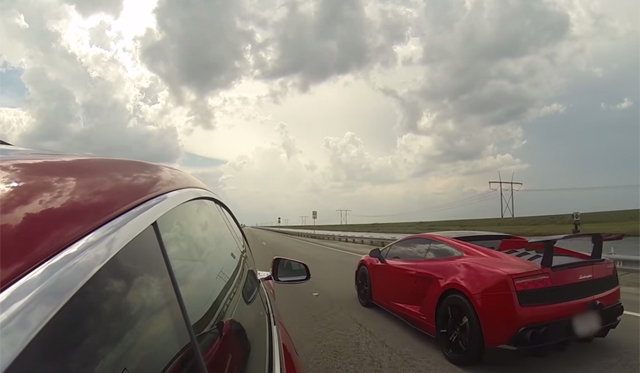 If you didn't already know, the Tesla Model S is an impressively fast car. As a matter of fact, it can get off the line quicker than a BMW M5. However, how does the electric sedan fitted with the optional P85+ package compare to a Lamborghini Gallardo LP 570-4 Super Trofeo Stradale?
[youtube]https://www.youtube.com/watch?v=9N4gAKdKr4o#t=92[/youtube]
When the launch control system of the lightweight and powerful Gallardo isn't used, the Tesla Model S manages to keep pace with the supercar off the line. However, once the speeds start increasing, the Italian supercar unsurprisingly sprints away like it is racing a fat man riding a bicycle!