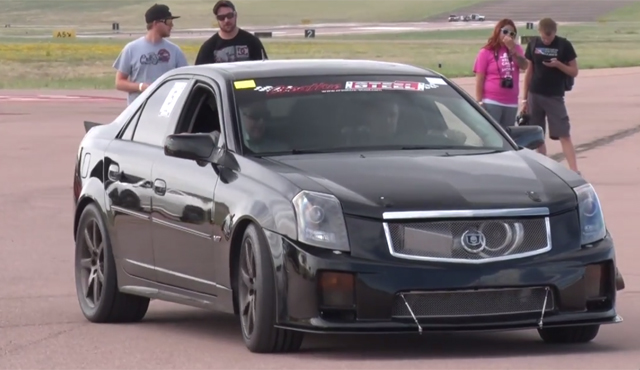 When it left the factory, the previous generation Cadillac CTS-V was brutally powerful and fast. After all, its V8 engine delivers over 550 hp. However, that's simply not enough power for some with the car quite popular to tune and upgrade.
[youtube]https://www.youtube.com/watch?v=6ZtmYRtxJoo#t=247[/youtube]
This Cadillac CTS-V has been fitted with a truly massive 101 mm turbocharger and thanks to further upgrades, produces 1170 hp at the rear wheels running on 20 pounds of boost. As a result, there's no better word than 'beast' to describe this car!