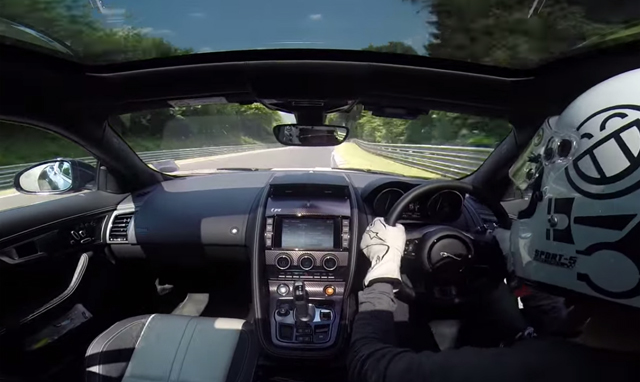 With the exception of the brand new Jaguar F-Type Project 7, the fastest variant of the British sports car is the R Coupe. Now thanks to Piston Heads, we can show you an epic video of the F-Type R Coupe tackling the famous Nordschliefe Nurburgring.
[youtube]https://www.youtube.com/watch?v=Ic3hmg4qb90#t=128[/youtube]
As the video shows, the 550 hp F-Type isn't just fast, it also sounds incredible and is more than happy to get its tail wagging when a little too much throttle is applied. If you've got 9 spare minutes in your day, this is a great way the spend the time!