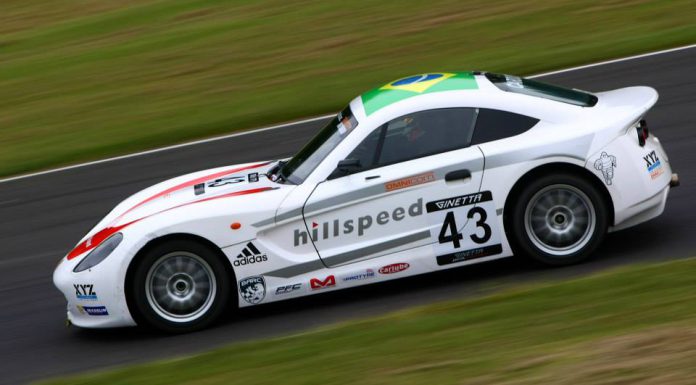 On Saturday the 28th June, Rhiannon Shove, a photographer, and I were lucky enough to be invited to Croft Circuit, a retired World War II airfield, to report on the Ginetta Junior qualifications. Although the weather was not on our side, with all the cars whizzing about, the atmosphere around us was exhilarating. With many of the driver's qualification times coming down to a tenth of a second, the photo opportunities improved even more so from the spectator banks.
This year's scholarship winner, Alex Sedgwick, completed some impressive practice laps, landing him in with the fastest time. Last year's scholarship winner, Jamie Chadwick, finished 3rd and challenged her personal best with a good time of 1:41.136. All of the racers we interviewed welcomed questions and appreciated our interest. We talked to Tom Parker, who told us that his budding racing career had taken him "all over the world" and that he is "improving all the time."
During qualification, tension amongst the drivers was extremely high as their individual Saturday performances impacted their Sunday starting positions. They all cut the corners tightly and fought for the lead, which was briefly held by James Kellet. As more cars finished their runs, the time differentials widened between cars. With a new fastest time nearly every lap, the qualifiers were as unpredictable as the weather.
With an impressive round for Chadwick, it looked like she was in for a great final race. We also saw some very quick laps from Pedro Cardoso. After the qualification was complete, we interviewed both Alex Sedgwick and Charlie Robertson. When speaking to Robertson, he told us how he prepares himself just before a race by not overthinking because "you can't change how things happen." When speaking to Alex Sedgwick he told us that he was pleased with his performance, but more that he is "really grateful to Ginetta for this opportunity."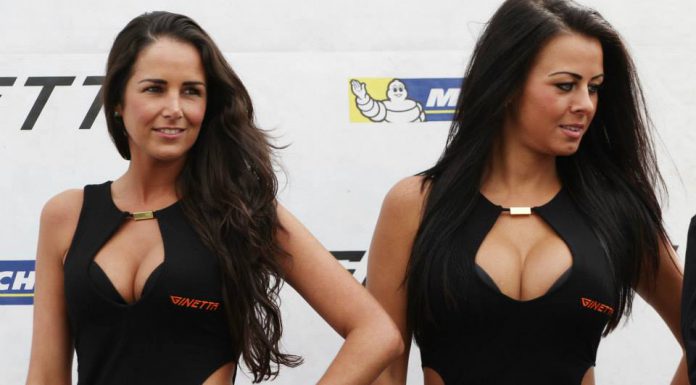 We thoroughly enjoyed watching these young, talented drivers on Sunday's Championship race. Many favored Miss Chadwick, who started in second place, but a spin left her vulnerable to being overtaken quickly. Billy Munger also had a spinout, placing him at the bottom of the final results. It was a very exiting race for all watching, with skilled maneuvering, as there were no major crashes. The race was anybody's to win up till the final lap, where Lando Norris ultimately secured the win.
The final results are as follows:
1 NORRIS, Lando
2 MITCHELL, Jack
3 ZELOS, Dan
4 PEARSON, Ben
5 PROCTOR, Senna
6 HADFIELD, Ryan
7 HADFIELD, Jonathan
8 CAROLINE, Jamie
9 RAWLES, Jack
10 SEDGWICK, Alex
11 CARDOSO, Pedro
12 CHAPMAN, Mat
13 CHADWICK, Jamie
14 BROWN, Lewis
15 MAILER, Harry
16 FINNERAN, Flashman
17 PARKER, Tom
18 KELLETT, James
19 TAYLFORTH, William
20 MONGER, Billy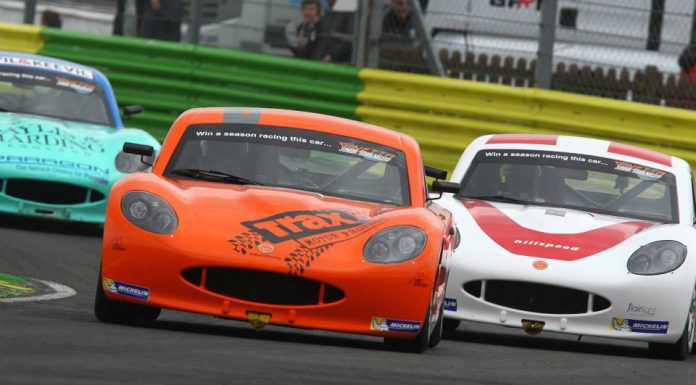 Both Rhiannon and I had an amazing day because we received a great sense of what it is like to be part of journalism within motorsport. Overall, I left truly inspired.
Thank you to Michelin and Ginetta for giving us this great opportunity.
Reporter: Erin Robinson
Photographer: www.jakobebrey.com
(This article is part of a series of articles from students of the Junior Academy of Media powered by Michelin and Ginetta in cooperation with GTspirit.)