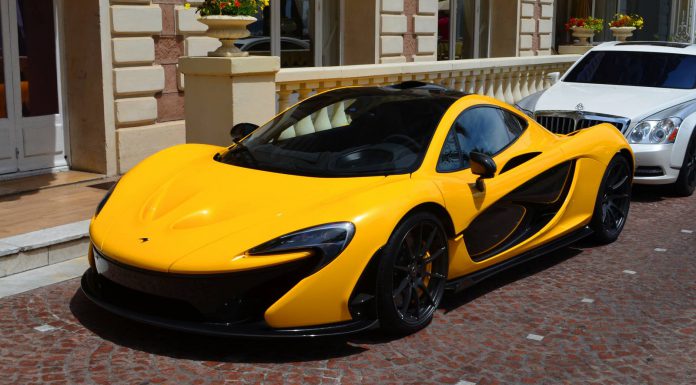 The Arabs are back in Europe and they have brought some spectacular supercars with them! This McLaren P1 has already been spotted in Paris and London, but the first stop for the owner, that also owns the Rembrandt Edition Bugatti Veyron Grand Sport Vitesse, was Cannes.
The Qatari car, registered 555, was joined by a Maybach with the registration plate 444. The combo certainly looked great under the southern French sunshine!
The McLaren P1 will travel from zero to 100 km/h in less than 3 seconds, zero to 200 km/h in under 7 seconds, and zero to 300 km/h in no more than 17 seconds. This is thanks, in part to the Instant Power Assist System (IPAS) which is essentially KERS, for road cars. Putting the 300 km/h statistic into perspective, this is 11 seconds faster than the legendary McLaren F1 road car. Top speed is electronically limited to 350 km/h.