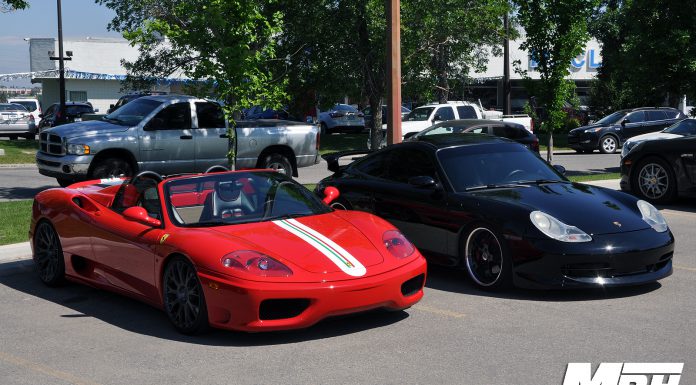 Last year we visited the weekly Cars & Coffee events at Distinctive Collection in Calgary, and were impressed by the cars and the people that attended.
After making it out to various Show & Shine's this year, we decided to take a trip back to Distinctive Collection to see the phenomenal cars on display for this week's Cars & Coffee.
Of course we were not disappointed! Among the supercars that made it out to this week's event were a pair of 25th Anniversary Lotus Esprit's, a Jaguar E-Type, Aston Martin V12 Vantage, Porsche 911 wearing a GT3 body-kit and many more.
A Ferrari 458 Italia that had been recently-purchased showed up at the car dealership, much to the admiration of those who attended the show. Also present was a rare 1993 Ferrari 348 TS Speciale, Ferrari 308 GTS, Ford GT and Audi R8.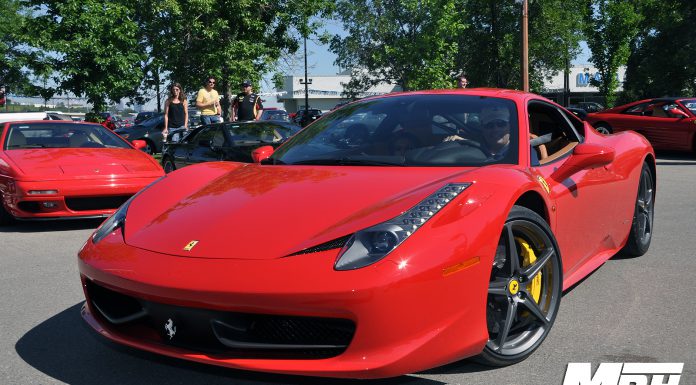 A 1980s Alfa Romeo Alfetta GTV6 arrived to the show a bit later, drawing curious looks from those in attendance. The car features a 2.5L V6 motor, which was very popular among consumers and racers. Having won many races in the British Touring Car Championship back in the '80s, it was neat to see an Alfa Romeo Alfetta GTV6 turn up at the show.
The Cars & Coffee event runs every Saturday morning from 9am-12pm at Distinctive Collection in Calgary, Alberta, Canada.