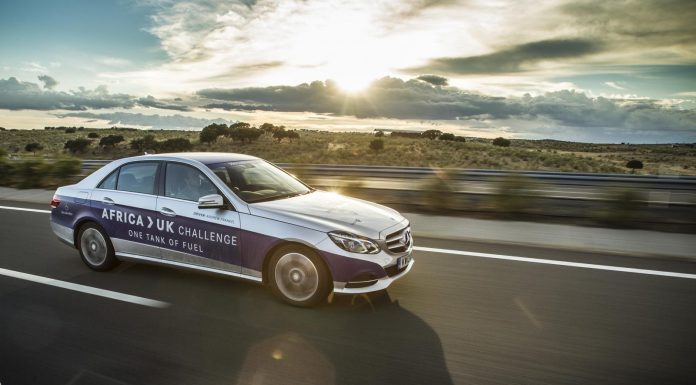 A Mercedes-Benz E 300 BlueTec Hybrid has just completed an epic road trip from Africa to the U.K on one tank of fuel after arriving at the Goodwood Festival of Speed 2014.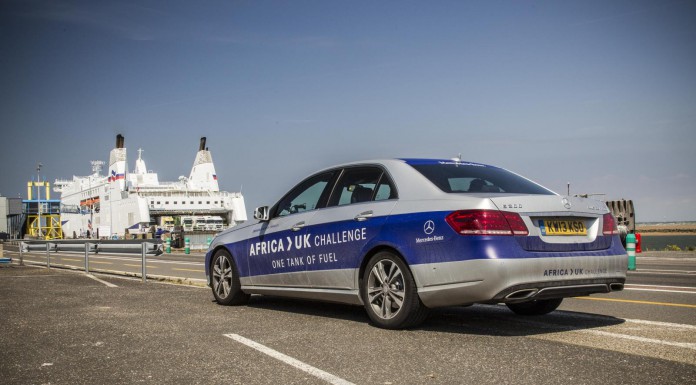 Behind the wheel of the E 300 BlueTec Hybrid was British journalist Andrew Frankel and in total, the car covered 1968 km on the one tank of petrol which is simply extraordinary when you consider the size of the E-Class. The journey saw Frankel and the E 300 BlueTech Hybrid travel through four countries and three time zones and took just over 27 hours to complete.
Throughout the journey, the car sipped just 3.1-litres per 100 km and was fitted with the optional 80-litre fuel tank. The car is powered by a small 2.1-litre diesel engine coupled with a lithium-ion battery powered electric motor and puts out 201 hp and 369 lb-ft of torque with the electric motor adding an additional 26 hp.