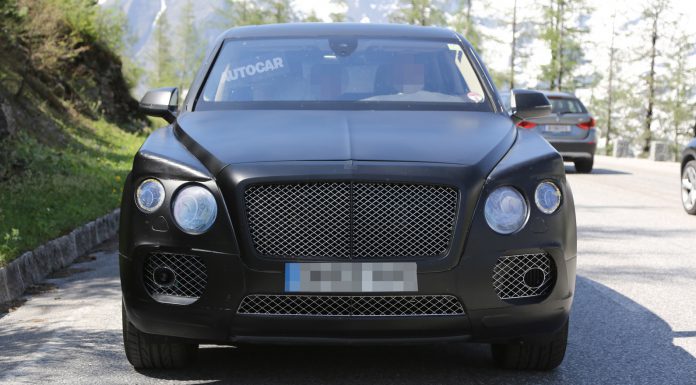 The ultra-luxurious Bentley SUV will reportedly cost over £130,000 when it goes on sale in the U.K. in just over two years.
While speaking with Autocar at the Goodwood Festival of Speed 2014, Bentley and Bugatti boss Wolfgang Durheimer revealed that the current crop of high-end SUVS including AMG-powered Mercedes-Benzes don't really cost more than £128,000 and said the British firm will aim even higher up the market.
"All of the current luxury SUVs, the BMW X5s, the AMG-powered Mercedes, the Range Rovers, they all end at around €160,000 (£128,208)," he said. "We aim to solve this problem".
One car which the Bentley SUV will not cost more than is the current Bentley Mulsanne which costs a cool £228,200 with the company pinned to keep that car as its most expensive model.
It isn't yet known just what will power the Bentley SUV. However, a previous prototype was fitted with Bentley's 6.0-litre twin-turbocharged W12 engine which delivers over 600 hp and 605 lb-ft of torque. Currently, this engine is utilised in the Continental GT Speed and seems appropriate for the Bentley SUV considering just how luxurious and expensive it is expected to be. We do know that one year after the SUV hits the market in 2017, a plug-in hybrid variant will be made available.
[Via Autocar]