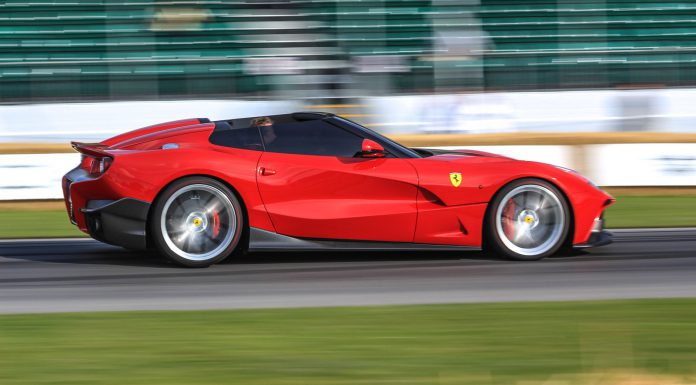 The highlight of the Goodwood Festival of Speed 2014 for us so far has been seeing the Supercars head up the hill. This year's paddock is bigger and better than ever before with some fantastic machinery on display. Twice a day the cars get to run up the hill, it is quite a thing to see which is why we thought we'd bring you this gallery of photographs!
What is unique about the Festival of Speed is that instead of simply displaying the cars behind roped stands, the manufacturers actually run their latest and greatest up the hill. The Festival of Speed can therefore brag that it is the only place you will be able to see LaFerrari against McLaren P1 against Porsche 918 Spyder!
McLaren have brought their factory test car finished in an excellent shade of solid yellow. Porsche's 918 Spyder looks as though it has taken a break from testing. It still has sensors attached to the rear arches. Ferrari have two LaFerrari on display, a red example and Jay Kay's atomic green car. All three were in action on the hill and captured our attention!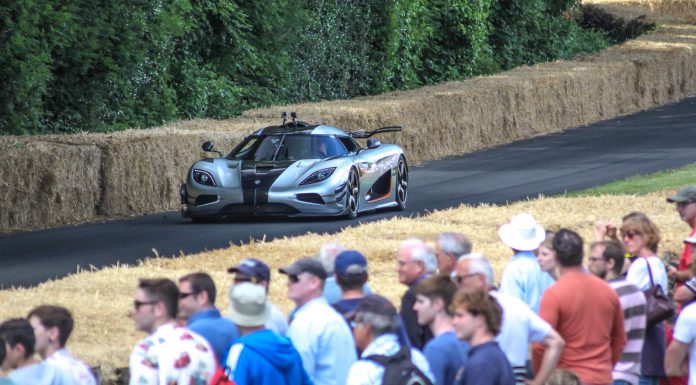 The big three are the main attractions on the hill, however, there are other cars that are equally as interesting. The Koenigsegg One:1 looks excellent, it is the first time we have seen it in action and it certainly looks like it performs. Unfortunately Koenigsegg were forced to run the car on regular petrol which means the power is slightly down. It still looks faster than anything else up there though. No mean feat!
Elsewhere, the McLaren MSO 650S Spider piqued our interest. It gets a set of MSO updates and a fantastic silver paint scheme. The Pagani Huayra looks as impressive as ever and the Lamborghini Huracan was flattered by our camera! The Ferrari F12 TRS was also a fantastic surprise. We will be heading out for rides in the Mercedes-Benz SLS AMG Black Series.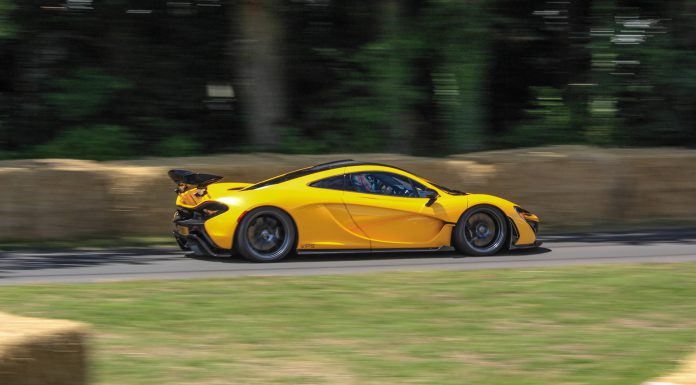 The hill climb laps are being timed today so we should be able to give you an idea of which is fastest by the end of the day. Keep checking our dedicated Goodwood Festival of Speed 2014 news channel for all the latest news!