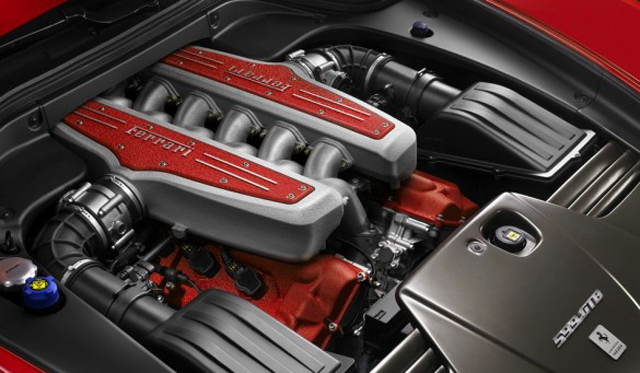 Ferrari has confirmed its plans to reduce the carbon dioxide emissions of its fleet by 20 per cent by 2021. Despite aiming to reduce CO2 emissions, Ferrari will continue to push for more performance and will achieve this by both utilising turbochargers for its V8 engine as well as hybrid systems for its range-topping V12s.
While speaking with Automotive News Europe, Ferrari Powertrain Director Vittorio Dini said, "Our average CO2 emissions are currently about 270 grams of CO2 per kilometer. We want to use all the available technologies to reduce emissions by 3 percent each year, which means approximately a 20 percent decrease by 2021."
Impressively, Ferrari claims its CO2 emissions have been reduced by 40 per cent since 2007.
Just like the brand new Ferrari California T, Dini confirmed that all future V8 powered Ferraris will utilise turbochargers as the company pushes to reduce the displacement of its V8s while still increasing power.
Finally, hybrid technology will be utilised on V12 powered cars like the F12 Berlinetta and FF in a similar vein to the LaFerrari. The company believes that turbochargers wouldn't be as beneficial for the V12s as it claims it would need quad-turbos which would create too much heat and fill too much space in the engine bay.
Ferrari insists that it wants to achieve the same percentage reductions in CO2 emissions as larger, volume automakers.
[Via Automotive News Europe]