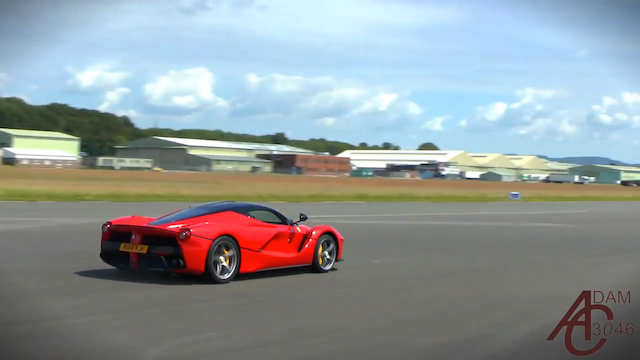 Chris Evans is known for two things, being Radio2 DJ and being one of the most prolific Ferrari collectors around. It was only a matter of time until Chris picked up his Italian hypercar. His example could be no more than a few weeks old but that did not stop the Ferrari fanatic taking his car down to the Top Gear test track for a few flying laps for those who were willing to donate £1,000 to his charity! Check out the footage below!
[youtube]http://youtu.be/YhCs4GWY9co[/youtube]
As a reminder, LaFerrari gets a 6.3 liter V12 which is connected to an electric motor similar to the system on the McLaren P1. The Ferrari F150 V12 has an output of 789 hp at 9000 rpm and 700 Nm at 7000 rpm while its electric motor has a maximum output of 161 hp and 270 Nm of torque. That delivers a total combined power output of 950 hp, allowing the new Ferrari Enzo to do 0-100 km/h in less than 3 seconds, 0-300 km/h in 15 seconds and a top speed in excess of 350 km/h.