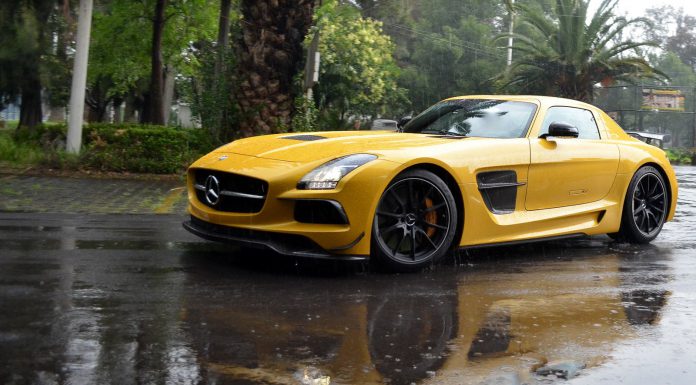 In a country where there are no more than half a dozen Mercedes-Benz SLS AMG Black Series in total, it is nice to know a couple of those were ordered in this particular color.
Although some photos of these cars surfaced when they arrived at the Veracruz harbor, and then at the dealer, they have never been spotted on the streets or the racetrack. This weekend both things happened the same day. Supercar spotters went nuts when they finally saw this beast roaming through the México City traffic, heading to the racetrack for a rainy track day.
Competing against a ZR1 Corvette and a 997 GT3 RS Porsche, the Black Series proved AMG has put some thought into the suspension setting and the electronic aids, being the fastest around the soaking wet bends. Unfortunately, heavy rain isn't friends with spotters on track, but they managed to get a few photos of the car before it headed to its fast laps.